The Ron Carter Chrysler Jeep Dodge Ram Service Center in Alvin offers quick and quality oil changes. Your Chrysler, Dodge, Jeep, RAM oil change near Fresno can get scheduled without apprehension, and at a place where you know that genuine Mopar® parts get used. If you're looking for an easy way to promote the health of your car, experience the benefits of oil changes.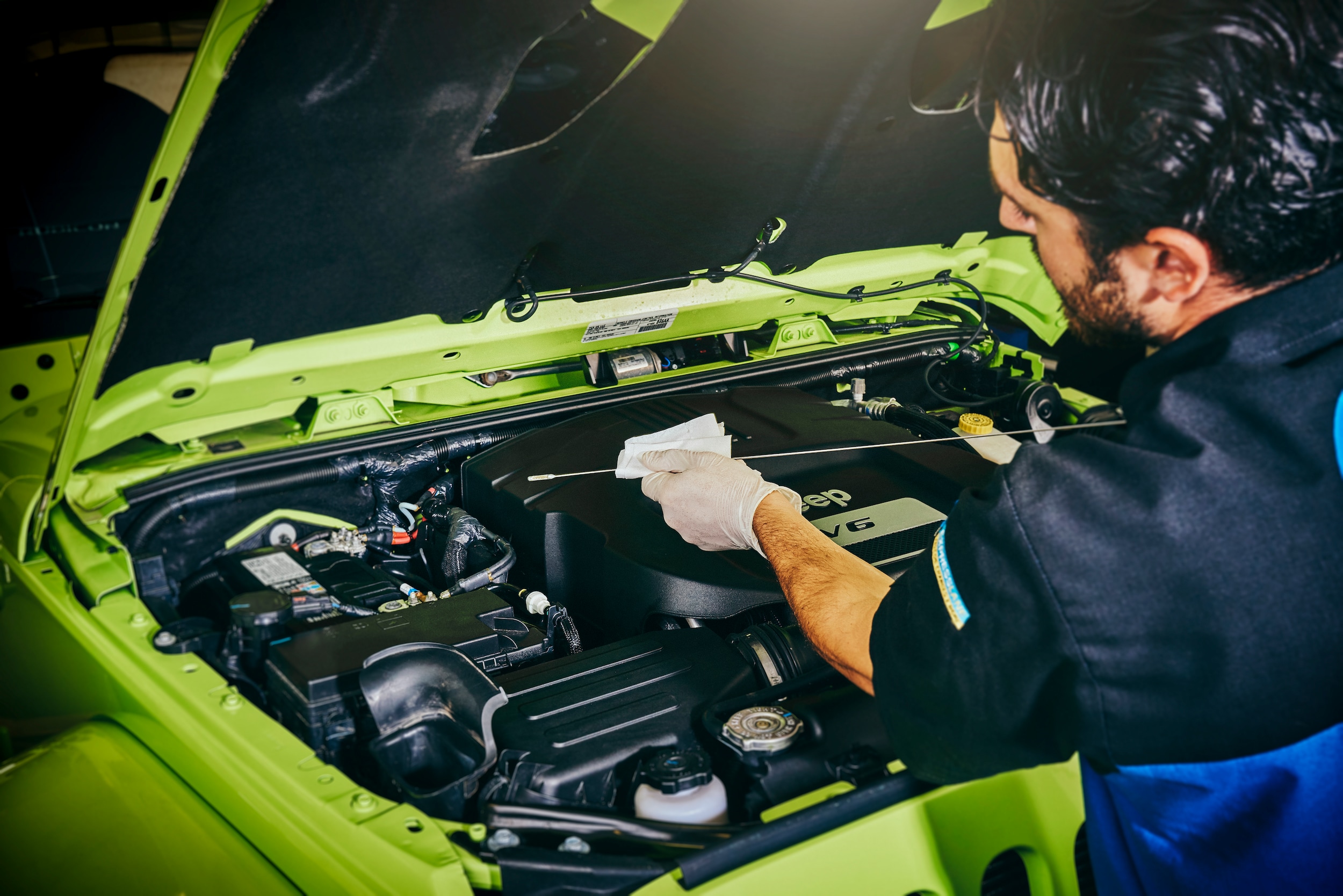 Oil Change Importance and Questions
From lubricating the pieces helping your engine to the cleaning that it can do for the engine, the oil helps the engine to perform smoothly. Keeping engine parts cool is also a function of motor oil. The parts move incredibly fast, and if the right lubrication isn't there, friction can get caused, which in turn, can lead to engine overheating. Don't rest on regular oil changes; schedule oil changes online for an appointment to see us near Pearland.
Can I Go without Getting My Car's Oil Changed?
You don't want to skip intervals for your car's oil change. Why? When you don't get oil changes regularly, it could have a negative impact on the complete performance of your car's engine.
How Does Sludge Form?
Without clean engine oil, the oil can have a hard time removing the dirt and destructive materials that can dirty the engine. When this happens, a sludge formation can occur on the engine parts and can ultimately cause damage to the engine.
When contemplating where to get your Chrysler, Dodge, Jeep, RAM oil change near me, League City area drivers have a convenient and high-quality Service Center to visit with Ron Carter Chrysler Jeep Dodge Ram at 3005 Fm 528 Rd in Alvin. We want you to get a great price on your next oil change near Dickinson, and with our competitive prices on auto service and repairs, that can happen. However, we encourage you to browse the service coupon collection to see if you can find an offer in the current presentation of offers.