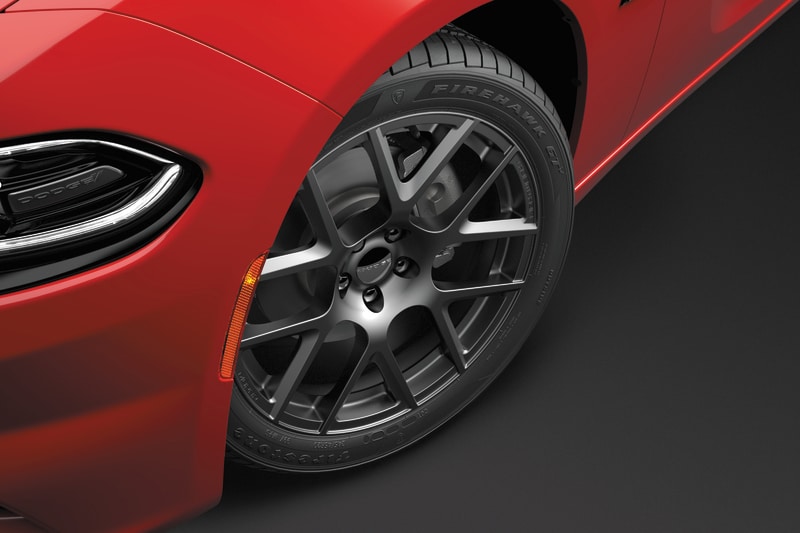 When you come here, you can see various choices of Chrysler, Dodge, Jeep, RAM tires in Alvin at Ron Carter Chrysler Jeep Dodge Ram! Whether you have experienced a flat or the tread wear is leading you to consider buying new tires near League City, we have different types and brands of tires to choose at our dealership. When you want tires, a quality, and matching product can be beneficial for your Chrysler, Dodge, Jeep, or RAM. In addition to providing options for new tires, we also welcome you to take advantage of the different tire services that we offer, where you can keep up with the tires on your car near Fresno, too.
Why Buy New Tires?
Though you probably want to get the most out of the tires that you have on the car, and you can do that with the help of tire maintenance, there does come a time where new tires can be preferred over servicing. The traction and control might not be appropriate if the tires don't have the right tread, and the more the tires take to the street, more wear collects. It's normal for tires to develop wear, and wear can cause tread reduction.
There's also security to think about, and with little to no tread, tires can skid when you use the brakes. Coming to a quick stop can be vital, and especially during slippery conditions, the tires might not be able to handle the tough roads without the proper tread. If you spot that tread is too low or you want to see if the tread isn't appropriate with the help of a technician, we can look at the tires for you, and see if new tires are suitable for your car.
How Do I Know Which Chrysler, Dodge, Jeep, RAM Tires Near Me to Buy?
The overwhelming variety of tires available can leave you with questions as to which is right for your Chrysler, Dodge, Jeep, or RAM model. With the help of the experts in our service department near Dickinson, we can match your vehicle up to suitable tires. Before your tire appointment gets booked near Pearland when you're shopping tires near me, browse what available service specials are present at this time.