There a lot of new reasons to the love the 2018 Jeep Wrangler. Its expanded interior makes it friendlier for passengers and more comfortable for the driver. Its improved technology and media suite likewise help it compete with the offerings of other vehicles.
For most people, however, the biggest reason to love the Wrangler is the same as it's always been. Nothing else on the road tougher. If you need proof, look no further than this year's Mudfest event.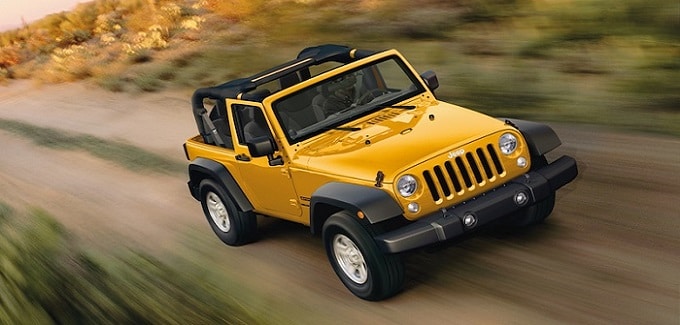 Held annually by the Northwest Automotive Press Association, the Mudfest competition runs vehicles through a ringer of challenges intended to help them showcase their versatility and rugged off-road ability. The 2018 Jeep Wrangler took the event's top honors, with voters selecting it for the "Northwest Outdoor Activity Vehicle of the Year" award. The Wrangler was also the winner in the Compact category and the Extreme Capability category.
"Jeep has taken the Wrangler to a new level, adding safety, technology and on-road refinement to its unparalleled off-road prowess," said John Vincent, the president of the NWAPA. "NWAPA members were impressed by the Wrangler's performance both on and off the road."
Jeep-brand executives were understandably pleased with the high praise. "Winning a head-to-head third-party off-road comparison test, such as Mudfest, is clearly yet another strong endorsement for the [Jeep Wrangler]," said Mike Manley, the head of the Jeep brand.
That the new Wrangler would dominate an event like this should serve as little surprise to anyone that's driven it. In addition to its interior upgrades, the 2018 model received several design refinements aimed at firming up the line's already superior performance. This includes a new 2.0-liter turbocharged inline-4 engine option that provides more torque than the SUV's traditional Pentastar V6.
If you'd like to know more, get in touch with the team at The Original Ron Carter Chrysler Jeep Dodge Ram in Alvin, TX. We'd be happy to answer any questions you have about this excellent new model, and the rest of the new Jeep lineup while we're at it.